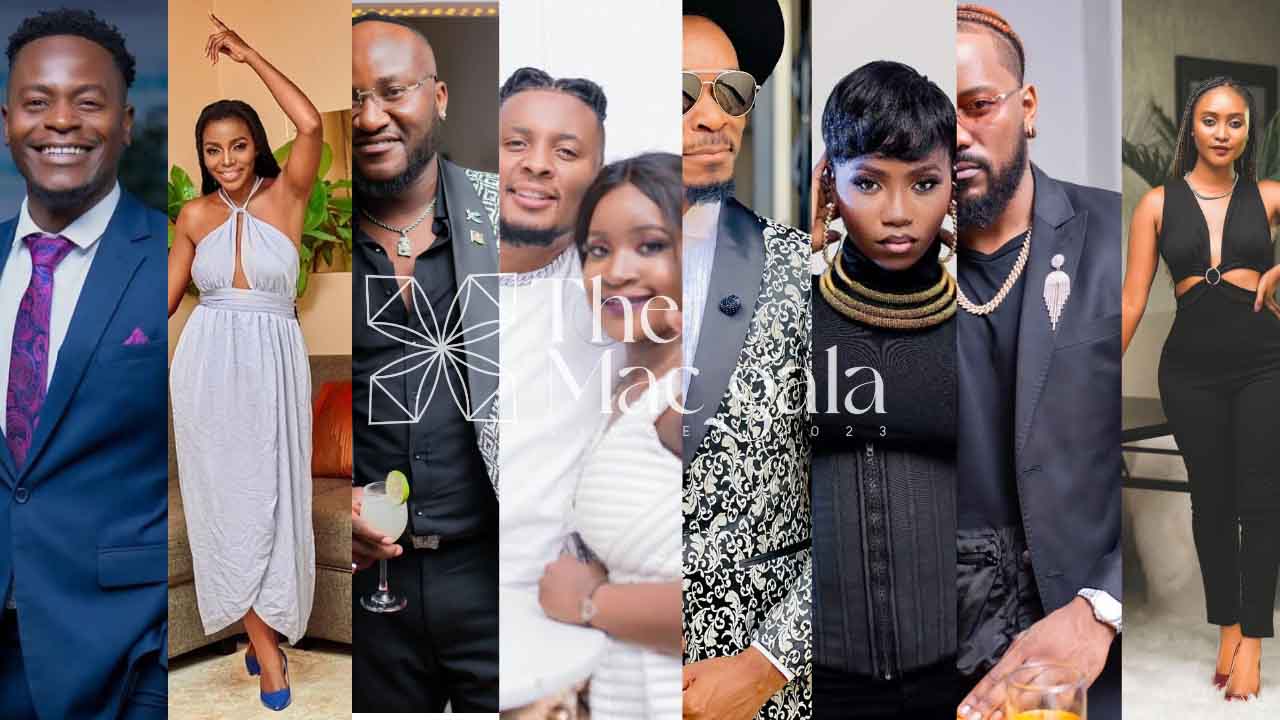 TOP CELEBRITIES EXPECTED AT THE MAC GALA 2023
Staff reporter
13 Jul 2023
---
The countdown to the MAC Gala 2023 has begun, and fashion enthusiasts are eagerly awaiting the star-studded event that celebrates creativity in the digital age. As the event approaches, speculation is running high about which top celebrities will grace the red carpet and add their star power to this highly anticipated affair.

The MAC Gala is set to attract an impressive lineup of A-list celebrities, and this year promises to be no exception. With its reputation as a glamorous and fashion-forward event, it's no wonder that the who's who of the entertainment industry is clamoring for an invitation.

Rumor has it that some of Malawi's most prominent names in music, film, and television will be in attendance. With their impeccable style and magnetic presence, these celebrities are sure to turn heads and set the fashion world abuzz with their red-carpet appearances.
Fashion-forward musicians, beloved actors and actresses, influential social media stars, and renowned fashion icons are among those expected to grace the MAC Gala 2023. While the final guest list remains a closely guarded secret, speculations abound regarding the potential attendees.

Industry insiders suggest that internationally acclaimed artists with Malawian roots may also make a special appearance at the event, adding a touch of global glamour to the evening. The fusion of local talent and international star power is anticipated to create a truly memorable and inspiring atmosphere.

The MAC Gala 2023 aims to bring together the finest talents in fashion, music, and arts, making it a must-attend event for celebrities who want to be part of the cultural movement celebrating creativity in the digital age. The event presents an opportunity for these celebrities to showcase their personal style, support the local creative community, and embrace the power of fashion as a form of self-expression.

As the event draws nearer, the excitement and anticipation continue to build. All eyes are on the MAC Gala 2023 as fashion enthusiasts and fans eagerly await the official announcement of the star-studded guest list. The countdown is on, and the question on everyone's mind remains: Who will make the cut and grace the red carpet at the MAC Gala 2023?

Only time will tell, but one thing is for certain: the MAC Gala 2023 is poised to be a gathering of the most influential and stylish individuals, leaving an indelible mark on the fashion landscape of Malawi and beyond.

Stay tuned as the MAC Gala 2023 unveils its list of top celebrities, promising a night of glamour, inspiration, and unforgettable moments.