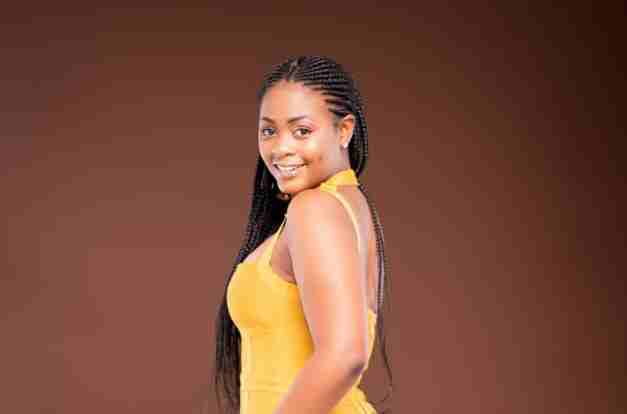 THEY USE TO CALL ME CELINE DION
Malawi Sounds Staff Reporter
16 Feb 2021
---
We are so excited to bring you Martina On the spotlight this week. We know many of you have been wanting to know about her and some have never heard about this rising star that's why we thought of featuring her.😃😃.

Here is how our interview with her was.

TELL US MORE ABOUT YOUR MUSIC BACKGROUND?

I started singing in 2020 (April) and I took my first step as an artist by recording a gospel song called Miracle ways later.

Before I ventured into music I already use to love music and would make noise in the house to the point that my family members nicknamed "Celine Dion"😂😂

I had a my late big brother who was so passionate about music. It was like music was giving him life. His passion for music is what motivated me to take this path. My big brother amazed on how he still loved music upto the day he went to glory.

After losing him music and God were the only things that removed me from the state of depression which is why I decided to become a Gospel artist and wrote my first song "Miracle ways" which enjoyed massive airplays in different radio Stations and the feedback was quite good. Initially I was supposed to retire just after I recorded that song but because of people's feedback I got motivated to go full time as an artist and so far I have recorded three song the other two songs were called "savior" and "Linga" which was released recently.

WHAT ARE THE THREE THINGS PEOPLE MAY NOT KNOW ABOUT YOU?

1. I value relationships more than anything. I do not let my ego get in the way.

2. I don't give up on my dreams or anything that I believe in just because I once failed, I believe that failure teaches success and there is no successful man that has made it in life without struggle.

3. I love eating no matter how stressed I am I never skip food😂😂. It doesn't in which mood I am, I only skip my meals when am fasting.

WHAT ELSE DO I DO APART FROM MUSIC

Apart from being an artist I am a student at the Polytechnic doing Business Management and am also I entrepreneur I believe in hustling and being independent. I am the type that hates begging and prefer keeping my self busy.

WHAT IS YOUR VISION AS AN ARTIST

I want to draw people closer to God through my music, what to be the type of artist that is outstanding. My music should be something people will still listen to in three or more years to come not something they would listen to once and eventually dump it. I also want to grow as an artist as I keep learning every day and I want to become a better version of me each day .

WHAT IS YOUR OPINION ON THE MUSIC INDUSTRY?

I believe that all arts are equally important, so my opinion is that it would be best if people that sponsor football and the like also paid attention to the music industry there are so many talented and capable people out there who are not able to become artists because they can not afford a studio session or money to promote their songs for them to be heard.

WHAT IS YOUR ADVICE TO FELLOW ARTISTS?

I believe that every artist is not just an ordinary person being able to write a song on their own and sing it.... its not a joke which is why they should not underestimate themselves and doubt their potential just because they think someone is better than them. We're all unique in our own ways and they should always become the better version of themselves without copying from other artists.
__________________

In an industry that is dominated by Males it is quite challenging for females artists to break the ice. However recently we have seen a new wave of female artists trail brazing and one of those female artist is Martina. Support her by downloading her songs on this site.