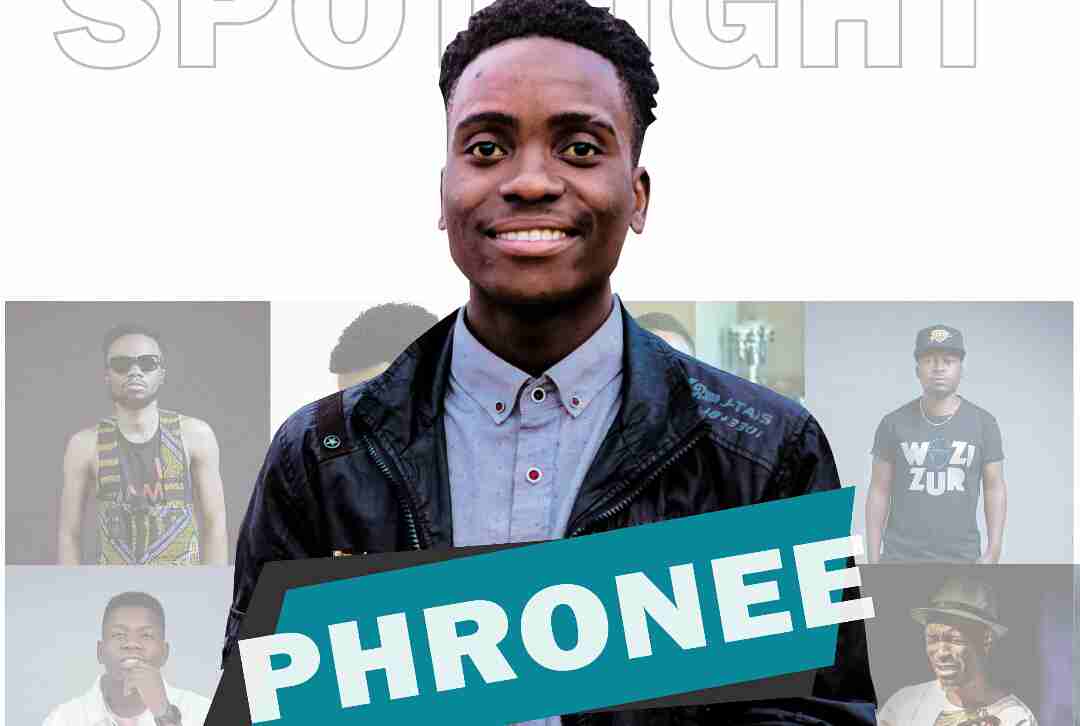 MEET PHRONEE; THE VERSATILE AND CHARISMATIC RAPPER
---
Real name Phronesis Chance Fumbula Phronee is a second year student studying Bachelor of Social Science in Community Development at Pentecostal Life University and is currently signed under Sir Odillo Enterprises(SOE).

Phronee started making music when he was at the age of 9. He use to be one the best lip synchers and use to memorize RnB & Rap songs. The artist officially embarked on a serious musical journey in 2015 when he stated recording on his own.

The artist has so far released a couple of hit singles such as Immutable, 21(Freestyle) and 6th sense which was released recently. Phronee has worked with different artists such as OC and many more.

The artist said, " I think of myself as a rare breed in this industry, I'm coming in with whole lot of new lease of musical life that has never been made before with unheard of flows and unique mode of delivery that are breathtaking, l'll definitely make it for Jesus!"

Like any other upcoming artist Phronee has had his fair share of challenges. One of the most noticeable one is difficulties in penetrating into the mainstream music platform. He said, "l have being taught that a certain type of genre being communicated with a certain foreign language can not make it here in Malawi ,for example making music in English. But l believe if we are to reach out on a worldwide platform we need to communicate with a global language. The industry is diversified some artists are localized they make music in chichewa and others make songs in English. The music industry is becoming global and is no longer defined by what kind of language used. So let's aim high!"

His vision is to be the best Christian Hip hop artist not only in Malawi but in the whole region of southern Africa. Phronee is unapologetic of his love for Jesus and making music. His desire is to shine and represent Jesus on a global scale.

Phronee is set to release his first EP titled "Indigo" on the Saturday the 29th of August, 2020.The EP is expected to overwhelm the Christian Hip-hop scene.The EP has been Mixed and Mastered at Sir Odilo Studios.