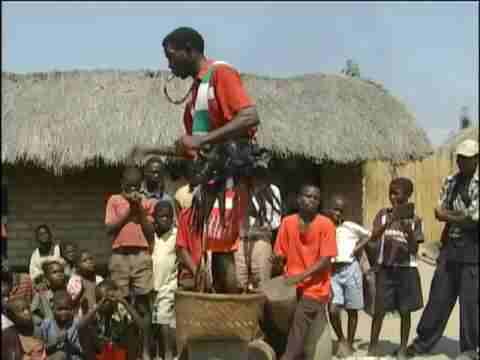 VIMBUZA KING (SIR LINEUS) TO TAKE VIMBUZA DANCE TO ANOTHER LEVEL
---
When people hear about vimbuza, they recognise tumbuka tribe. It is true that decades have gone now since the tumbuka dance was developed as means of overcoming traumatic expriences of oppression and further developed as healing dance under British occupation, although it was forbidden by Christian missionaries in mid-nineteeth century.

The dance is no longer common and popular as it was in those days however vimbuza dance is still practised in rural areas where the Tumbuka live since for the tumbuka, vimbuza has artistic value and a therapeutic function that complements other forms of medical treatment.

On what he calls "Move on campaign", one of the artist called Sir Lineus who is well known as Vimbuza King has now ventured the vimbuza dance into music. Vimbuza king has come up with " vimbuza" song that describes how vimbuza is danced. The song is also carrier of his EP, "Vimbuza EP".

"I am here to settle and establish the Vimbuza dance to other regions. Stop thinking that Vimbuza dance is satanic. We entertain, inform and educate through vimbuza," he said (sir lineus).

In description of his talent and plan, Sir Lineus expressed his love on the dance as follows:
"I am lomwe by tribe, I have stayes in Northern region for ten years now and tumbukas have entrusted me to represent the dance by crownming me as Vimbuza king." he added.

The vimbuza music track is already trending ob local and international radio stations like 2fm,ufulu fm,lilanguka, chanco fm and vwira365radio in america, dhilabheng radio in south africa just to mention but a few. The song video shooting is progress and now the audio is available on www.nyasa-music.com and www.malawi-music.com.

In his words sir lineus well knwon as vimbuza king is to release the vimbuza EP bt january but to launch it later in next year.